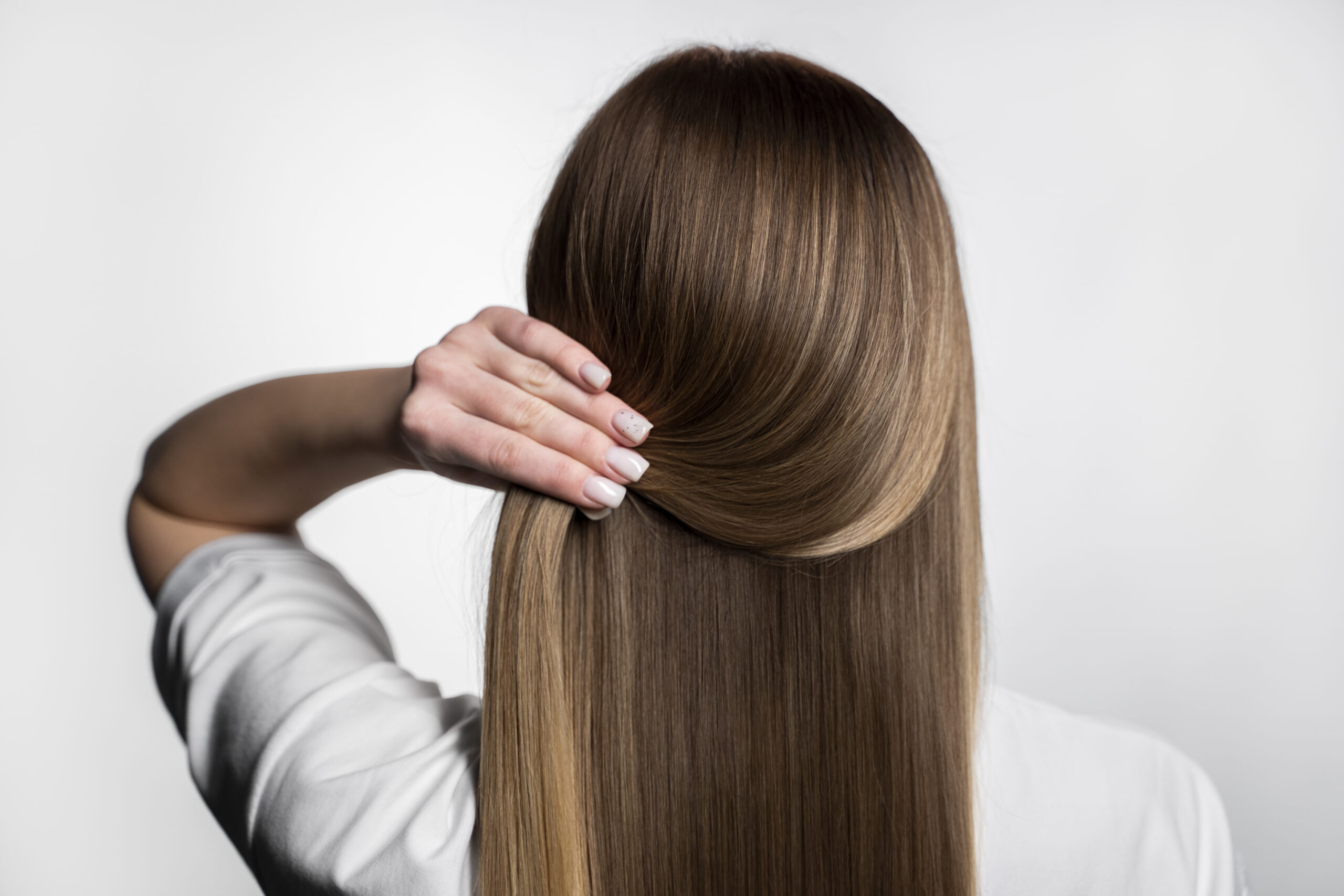 Bring the healthy shine back to your hair with a keratin treatment.
A keratin treatment is a popular hair service for those looking to revive their dull, frizzy hair – giving it a beautiful frizz-free shine. Keratin hair treatment services are designed to smooth out the outer layer of the hair shaft, helping to eliminate frizz while also strengthening it and repairing minor damage. This also helps to give the hair a smoother, softer feel while also adding a luminous shine.
If you're searching for a "keratin treatment near me", look no further than Cutters His and Hers Hairdressing.
We Provide the Best Keratin Treatment Salon Services For
Everyone! Everyone deserves beautiful, healthy hair!
The best keratin treatments do so much more than simply de-frizz your hair. They should also provide you with:
Healthy Hair Straightening
While there are dozens of different types of keratin treatments out there, we give our clients only the best of the best. For instance, if you're looking for a treatment that will help you straighten your hair, then you'll want what's known as a Brazilian Blowout.
Not only do our treatments help remove the frizz from your hair, but they also help to:
Straighten any curls
Eliminate frizz
Repair hair damaged by heat, chemicals, and environmental damage
Last between 4-6 months
Essentially, the keratin treatment will enter the hair follicle and penetrate porous areas with keratin to help strengthen the hair. The formula used will vary depending on the results you are looking for. Our stylists will customize a blend of formulas to help you achieve the final look you desire.
Keratin Smoothing Treatment
If you're looking for something that will help you eliminate your frizz, but keep your curls intact, then you'll want to look into a keratin smoothing treatment.
The formula used in a keratin smoothing treatment is often considered much gentler on hair, as it doesn't typically include the use of formaldehyde – an ingredient found in many hair straightening formulas. These treatments include Cezanne and Goldwell Kerasilk, and help eliminate frustrating frizz without damaging your elegant curls – giving you a smooth, sleek look while still maintaining your bouncy curls.
The end goal is to help smooth out each strand and rebuild your hair from the inside out.
Benefits of Our Keratin Treatments
Keratin treatments are an excellent option for anyone looking to:
Remove frizz and restore natural shine
Strengthen damaged hair
Protect hair from the damaging effects of the environment
Remove the effects of heat styling and straightening
Eliminate the effects of chemical treatments
Keep hair soft and smooth
If you're looking for "a keratin treatment salon services near me", then we've got you covered.
Why Choose Cutters Hairdressing?
We're a top-notch hair salon that's been providing hair care services to clients since 1995. Our stylists are well-versed in the latest hair trends, and we're always up-to-date on the latest hair care products.
Our Team Members are Highly Skilled
Cutters Hairdressing is known for providing the best hair care services to its clients. Our team members are highly skilled, well-trained, and well-equipped to give you the best results.
Experience in Keratin Hair Treatment
Cutters Hairdressing has been providing hair care and keratin treatment salon services for years. We've seen and heard it all, and we're here to help you with any hair care needs you may have.
Commitment to Appointments and Customer-First Approach
We understand that our clients have busy schedules, and we respect that. That's why we make every effort to fit you in at a time that works best for you. Our primary goal is to ensure that you leave our salon feeling like the best version of yourself. We're always available to help you with any questions or concerns you may have.
FAQ
Have questions about our keratin hair treatment services? Here are a few answers to the most commonly asked questions:
How Long Do You Have To Wait To Wash Your Hair After a Keratin Treatment?
Typically, you need to wait three to four days before washing your hair.
What Can You Not Do After a Keratin Treatment?
Avoid washing, pinning, or braiding your hair right after a keratin treatment. Your stylist will give you a complete list of after-care tips.
Does The Keratin Complex Damage Your Hair?
As with any chemical treatment, some damage may occur. Your stylist will consult with you regarding what will and will not harm your specific hair.
Should I Wash My Hair Before Keratin Treatment?
Ask your stylist. Some may say to wash beforehand, while others will wash your hair at the salon before treatment.
Will Sweat Ruin a Keratin Treatment?
You should avoid sweating in the first few days. However, once the keratin has had time to set, then you won't have to worry about sweat ruining your keratin treatment.
How Long Will The Treatment Last?
Treatments usually last anywhere between 4 and 6 months.
Can I Get A Keratin Complex Treatment If I Am Pregnant Or Nursing?
No – given the chemicals used during the treatment, it's suggested that pregnant women and those nursing avoid keratin treatments.
I Coloured My Hair. Can I Still Get A Keratin Treatment?
Yes! Unlike chemical-straightening relaxers, you can safely have both dyed hair and a keratin treatment without the risk of damage.
Do You Have Parking Spots In Your Place?
Yes! Each of our locations has dedicated parking for our clientele.
Other Related Services
Looking for other related services to help you achieve your hair dreams? Here are a few of our additional services:
Have questions about our keratin treatments or any of our other services? Contact us today for more information.
If you'd like to learn more, visit the following link to view.
Additional About Keratin Hair Treatment blog: Everything You Need to Know About Keratin Hair Treatment