What is Hair Colour Correction? Tips on How to Fix Hair Colour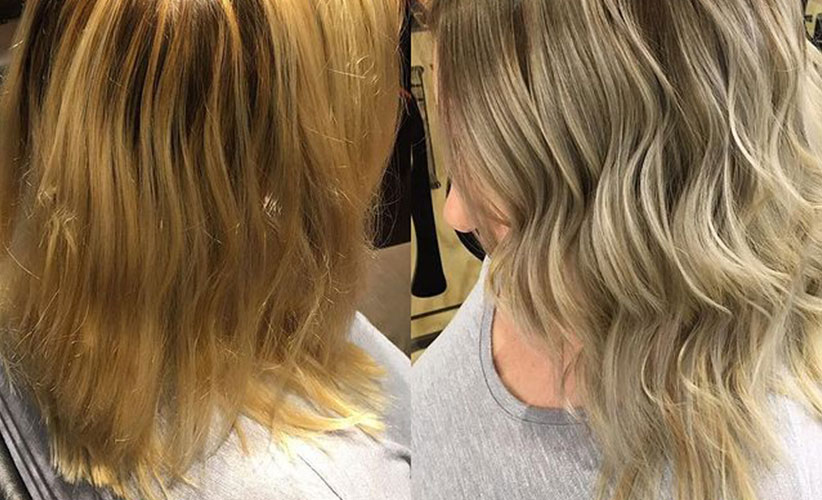 Colour correction services can be used to fix DIY disasters or add dimension to your coloured hair. At Cutters His and Her Hairdressing, we understand how important it is to be happy with your hair colour results, so we offer comprehensive colour correction services to help you achieve a shade you love.
Learn about different colour correction services, how colour correction can add dimension, and how to take care of your colour-treated hair.
What is Hair Colour Correction?
A hair colour correction is simply fixing a colouring service that didn't go the way you wanted. Whether it was a box dye or professional colouring treatment that didn't go as planned, a colour correction can get you the look you want. There are different forms of colour correction based on your desired look, including:
Toning
Toning corrects your hair colour by enhancing your colour to the shade that you want. Hair toner neutralises certain pigments by using opposite colours on the colour wheel. For example, to remove unwanted yellow tones from blonde hair, a purple toner is used to correct the unwanted brassy tones.
Toner can also be used to enhance tones for more vibrancy. If you've dyed your hair red, but it needs more pigment to increase the depth of the colour, a red toner could be used to deposit red dye into the strands to enhance those shades.
Darkening
If your dye job left your hair a lighter shade than you anticipated, you could need a darkening service. You may need an all-over colouring treatment if you want to go a few shades darker. If you want to add dimension, lowlights can add depth and additional colour to your hair.
Lightening
If you've coloured your hair, but the results ended up dull or flat, lightening it could bring it back to life. For a brighter look, add highlights to create a dynamic look. Lightening your hair adds dimension without needing an all-over colour treatment.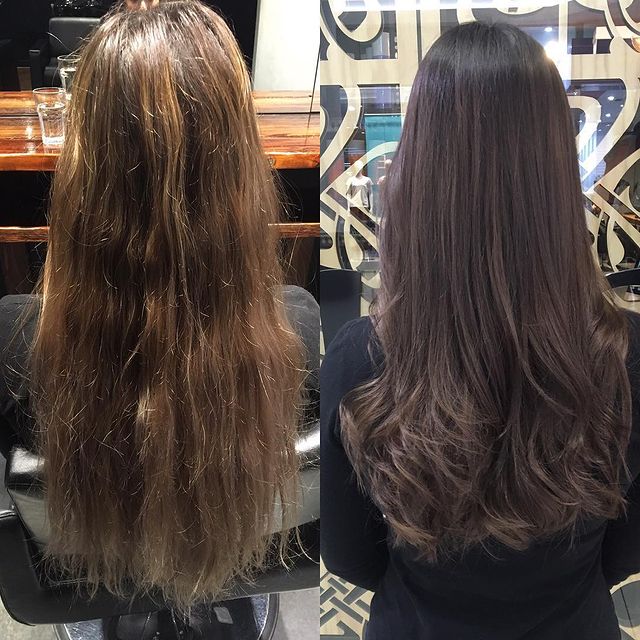 Tips for How to Fix Your Hair Colour
The colour correction process varies depending on what service you need and what type of issue you have with your previous colouring. Our stylists can help you achieve the perfect look and tailor your colour correction service to fit your exact needs. To find the right colour correction service for your hair:
Talk to Your Stylist to Identify the Issue
It's common for people to make mistakes while using box dyes. If you've had previous colour treatments on your hair, a box dye could interact with your colour and leave you with unwanted tones or the wrong shade.
If you're unhappy with how your highlights or lowlights were blended, your stylist can give you alternatives to create a seamless look. If you end up with unevenly dyed hair, talk about how to blend your hair colour to have smooth and even colour.
If you were hoping to get a bold new colour but didn't get the vibrant hue you expected, talk to your stylist about what colour you were hoping to achieve.
Book an appointment with a knowledgeable stylist to discuss what colour correction treatment will help you reach your goals.
Don't Try a DIY Colour Correction
You might be tempted to fix your hair colour at home, especially if you had a negative experience at a salon. Trying to dye your hair at home can lead to more problems. Colour-treated hair is complex and needs the right products to achieve the perfect look. The hair dye you use could interact with your previous colour and leave you with an unexpected and unwanted shade.
If you try to fix your own hair, you also risk damaging your hair. Box dyes and other products can strip your hair of its natural oils and leave you with dry and damaged strands.
Professional hair colourists can help you achieve the perfect shade. They know what products to use and what shades will match your skin tone so that you can avoid dyeing your hair a colour that leaves you looking washed out.
Take Care of Your Colour-Treated Hair
Taking care of your hair after a colour treatment is vital to maintaining your shade and keeping your hair healthy. Colouring your hair can cause damage, especially if you add dyes to bleached hair. Hair colouring services can also cause dryness, so taking care of your hair is especially important.
Typically, after a colour correction service, wait at least 48 hours to wash your hair, depending on the service you received. Shampooing too early or too frequently can strip your hair of its colour, so try to limit shampooing your hair to 2-3 times per week.
You'll also want to avoid swimming in salt water or water with chlorine after recently dying your hair. This can strip the dye from your strands and, in some cases, alter your hair colour. If you have bleached hair, chlorine could potentially turn your hair a greenish hue, so it's best to avoid swimming after your colour correction appointment.
Many products are designed specifically for colour-treated hair that can help you maintain your hair's colour for long-lasting results. Invest in shampoos and conditioners for colour-treated hair to help your strands retain the colour pigments and resist fading.
Use a clarifying shampoo or a moisturising hair mask to help keep your hair healthy and hydrated throughout the colour correction process. Avoid shampoos or conditioners with sulphates because this can cause your dye to fade faster. Based on your correction service, a tinted shampoo may help keep your colour vibrant for longer.
Talk to your stylist about product recommendations, and they can help you find the right products for your hair.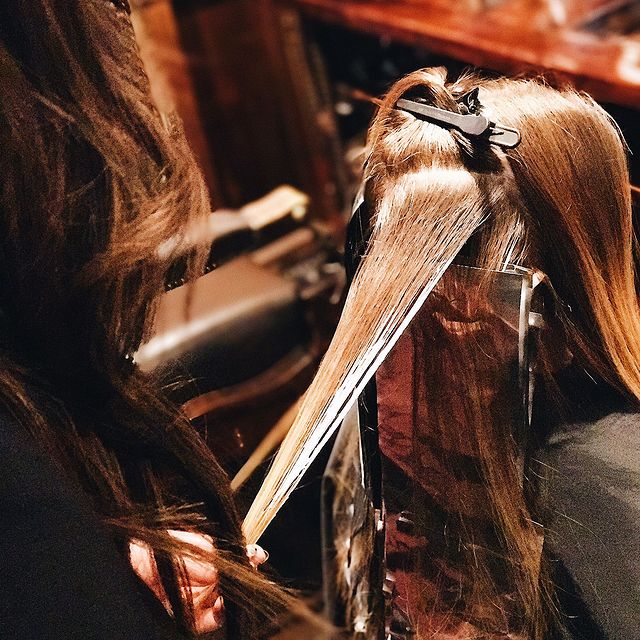 Choose Cutters His and Hers Hairdressing
Our stylists can give you all the hair colour tips you need to help you reach your hair goals. Our stylists can answer your questions, from product recommendations to colour correction treatments.
If you need a professional hair colour correction service to give you the perfect style, visit our team of stylists at Cutters His and Hers Hairdressing.