Things to Do Before a Haircut Transformation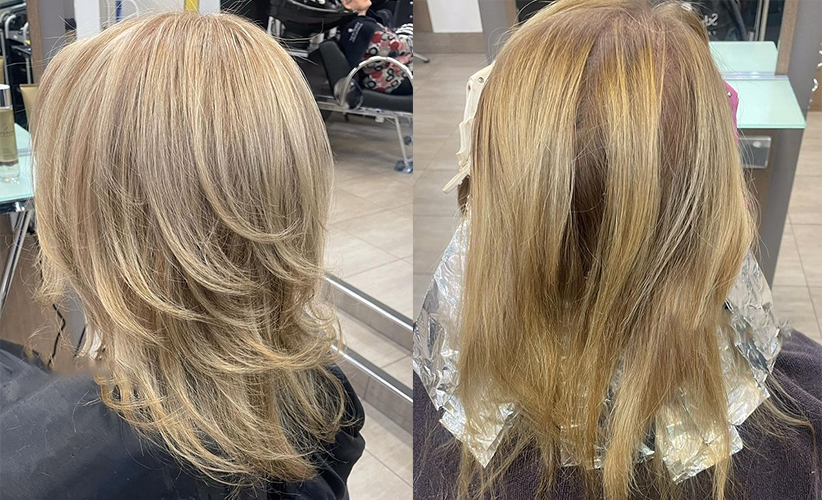 A haircut transformation is a great way to refresh your look and express your personal style. However, going from a quick trim to a full-on makeover can be a big step. Before you head to the salon, here are some important things to do before a haircut:
1. Find Inspirational Images
Browse magazines, social media, or hairstyling websites to find a style that speaks to you. Save pictures of haircuts and styles you like to show to your stylist. Visual aids can help ensure that you and your stylist are on the same page.
Magazines like Vogue often feature the latest hair trends. These can be a great source of inspiration, especially high-fashion or avant-garde styles.
Pinterest is a great place to start. You can search for specific styles and lengths or look up haircuts by face shape. Pinterest's boards feature allows you to save and organise your favourite images for easy reference.
Instagram is full of professional stylists and hair influencers who post their latest work. Searching hashtags like #hairinspo, #hairtransformation, or #hairstyles can lead you to a wealth of imagery. You can also follow accounts of famous hairstylists or salons for inspiration.
2. Try Before You Buy
Before committing to a drastic haircut transformation, explore virtual haircut apps and online platforms like ModiFace, FaceApp, and Perfect365 that allow you to upload your photo and virtually try different hairstyles. These tools use advanced technology to provide a realistic preview of how you would look with various cuts, colours, and textures.
3. Determine Your Hair Type
Identifying your hair type is a vital starting point before a hair transformation. You can perform a simple test to determine if your hair is straight, wavy, curly, or coily.
Observe its natural texture after washing your hair and letting it air dry without using any products. Straight hair appears smooth and lacks noticeable waves or curls. Wavy hair exhibits gentle waves throughout its length. Curly hair forms ringlets or coils. Coily hair appears tightly curled in small spirals.
Determining your hair type also extends to understanding your hair's porosity (how your hair absorbs and retains moisture), density (how closely individual strands are packed together on your scalp), and thickness (the width of individual strands). These contribute to your hair's overall health, styling, and maintenance.
It's possible to have more than one type of hair texture, so examine different sections so you can choose the most flattering and manageable haircut for your unique hair profile.
4. Assess Your Face Shape
Different haircuts complement specific face shapes. For instance, pixie cuts enhance oval faces, while long layers flatter round faces.
Research the styles that suit your features and create balance. Look in the mirror and trace around your face with lipstick to determine if your face is oval, round, square, heart-shaped, or diamond-shaped.
Round faces are almost as wide as long with softer angles, while square faces have a strong jawline and broad forehead. Oval faces are longer than wide, and long faces are similar but with a greater length. Heart-shaped faces have a wide forehead and cheekbones with a narrower chin, and diamond faces have high cheekbones with a narrower forehead and chin.
Then, browse websites and articles dedicated to haircuts for different face shapes. These provide visual guides and tips on choosing the right haircut. You can also look for celebrities with a similar face shape and see what haircuts they have sported to use as inspiration for your own transformation.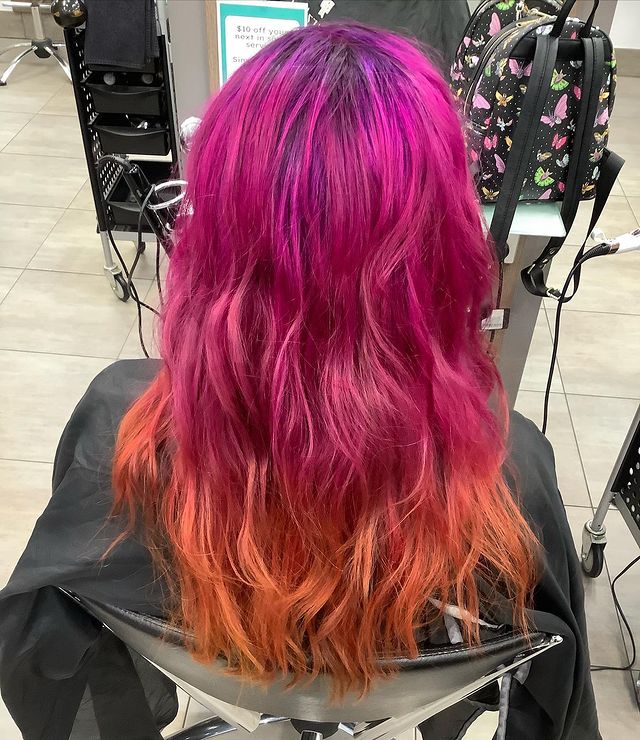 5. Consider the Level of Maintenance Needed
Considering the level of maintenance required for a new haircut is key to ensuring your transformation is a success in the long term. Different haircuts have different care requirements, styling times, and frequency of salon visits.
For example, shorter cuts like pixies or cropped styles may require more frequent trims but usually take less time to style each day. Longer styles may be cut less often but may need more washing, conditioning, and styling time.
Vibrant fashion colours like pastels or bold hues may require more frequent colour touch-ups to maintain intensity. Balayage or ombre highlights offer a lower maintenance option because the regrowth blends in with the natural hair colour.
Styles with special techniques (like perms or relaxers) will also need specific care to maintain their look and health.
6. Sleep On It
When contemplating a significant hair transformation, ensure you're making the change for the right reasons and not on impulse. Some hairstyles and colours are challenging to reverse, like going from dark to platinum blonde or making a drastic shift from long locks to a shaved style.
Go slow and consider a step-by-step approach, such as trying a new colour before a cut or experimenting with a bob length before going for a pixie cut. This gradual process allows you to adjust, build confidence, and ensures your final look will be one that suits your lifestyle and aesthetic.
7. Prepare Your Hair
Preparing your hair before your haircut transformation is vital in ensuring the best possible outcome. Healthy hair responds better to cuts and styles, so start by giving your hair extra care. This might involve deep conditioning treatments, reducing heat styling, or using nourishing hair masks.
If your hair is chemically treated or coloured, you might need specific treatments to restore its health. Before your appointment, try not to use heavy styling products that can leave residue or affect your hair's natural texture.
And on the day of your haircut, don't wash your hair. Natural hair oils can help the stylist see how your hair falls and moves naturally.
You'll help your stylist do their best work and ensure a fantastic haircut transformation by presenting your hair in its best condition.
8. Consult a Professional
Hairstylists bring their expertise in understanding different hair types, current trends, and techniques to achieve specific cuts. They can advise what hairstyles suit your hair type, face shape, and lifestyle.
During a consultation, communicate your desires, discuss concerns, and share inspirational images you've collected. A stylist's advice is crucial, but the final decision should align with your comfort and personal style.
A professional hairstylist can offer expert insights and tips on maintaining your new look. Talk to your hairstylist during your appointment for product and tool recommendations for optimal styling.
Ask them about the techniques they use when putting the finishing touches on your style, including how they position the blow dryer or curling iron, which brushes they use, and what finishing products they use.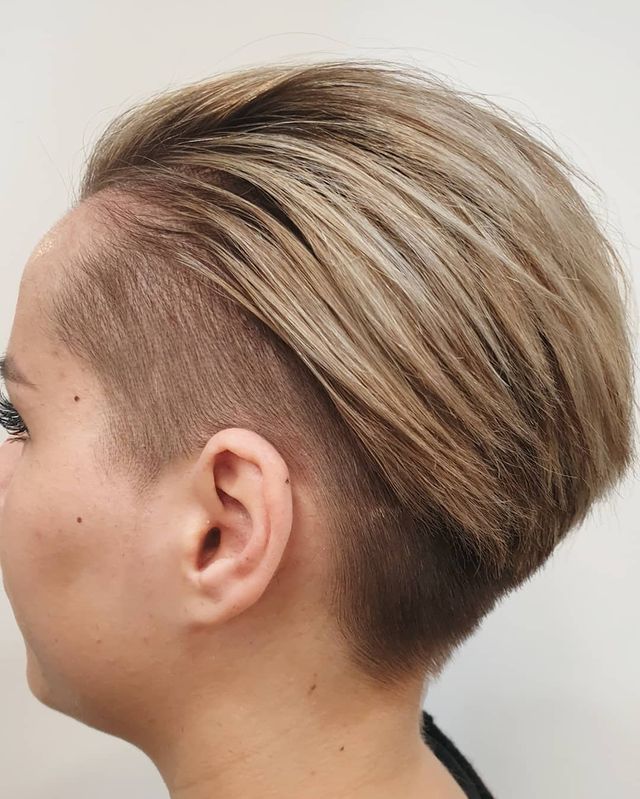 New Hair, New You: Enjoy the Transformation and Rock Your Stylish Look!
If you are ready for a brand new look, visit Cutters His and Hers Hairdressing, where our skilled stylists will guide you through the transformation process and provide expert advice to help you achieve your dream look. Take the first step towards a stunning hair transformation and book your appointment with Cutters His and Hers Hairdressing today!